Finding a PREMi Resolution Specialist Near You…
PREMi  is an organization of dispute resolution experts who have numerous years experience in the various dispute resolution techniques.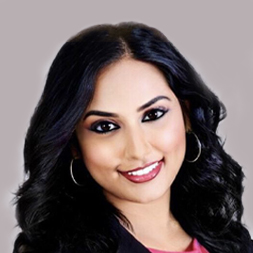 Harshitha is an International Disputes Attorney, Arbitrator and Mediator. She is the Founder of Lex Apotheke, offering legal and dispute resolution services. She has a successful global practice and handles issues in versatile domains. Ms. Ram holds a masters in Dispute Resolution from the University of South Wales, UK where she was on the Dean's list and the only recipient of the 'Corbett Spurin Memorial Prize' for outstanding achievement in Dispute Resolution Laws. She acquired a Fellowship from the Chartered Institute of Arbitrators (CIArb) as one of its youngest fellows in early 2010.
In 2014 she became the youngest appointed member of the Arbitrators at the ICC International Court of Arbitration, France. She has also held the position of District manager at the World Mediation Organization, Germany.
She serves on the panel of commercial and technology arbitrators at the American Arbitration Association (AAA) and is a member of the ADR
Section and Diversity & Inclusion Action Team (DIAT), of the State Bar of Michigan.
She is a panelist of Professional Resolution Experts of Michigan (PREMi), an invitation-only group of Michigan's top ADR professionals. She has presented at the annual conference of the ADR section of the State Bar of Michigan and has conducted several sessions on arbitration and mediation for Universities, law schools, arbitration institutions and private organizations. She is frequently invited as a guest speaker, lecturer & ADR trainer by Universities and ADR service providers in the UK, USA, Europe and Asia.
She represents clients in the capacity as both counsel and neutral. She serves as both Fellow and Panelist in numerous national and international arbitration panels and is a globe-trotter. Ms. Ram has an extensive experience in international arbitration, mediation, precontentious negotiations, risk management and avoidance. She is currently leading an international program on accreditation of ADR professionals worldwide.
Contact:
harshitha@lexapotheke.com
www.lexapotheke.com
+1. 516 655 9848
AREAS OF EXPERTISE
• Aviation
• Artificial intelligence
• Blockchain & Cryptocurrency
• Cyber security and Technology Disputes
• Construction
• Corporate & Commercial Contract
• Foreign investments
• Global E-Discovery & Data advisory
• International Arbitration
• Manufacturing
• Marine
• Oil, Gas & Energy
• Real property
• Risk Management & Pre-dispute Advice
• Smart contracts & Internet of things
EDUCATION AND TRAINING
• B.A,B.L (HONS), The School of Excellence in Law,
  Dr. Ambedkar Law University
• LL.M, Dispute Resolution, University of
  South Wales
• Post-Graduate Diploma in Human Rights and
  Duties Education, Dr. Ambedkar Law University
• Certification in Documentation, Dr. Ambedkar
  Law University
• Certification in Blockchain and Cryptocurrency,
  University of Michigan
• Arbitration Fundamentals and Best Practices,
  American Arbitration Association (AAA)
PROFESSIONAL AFFILIATIONS
• Advocate, Bar Council of Tamilnadu &
  Puducherry
• ADR Section, State Bar of Michigan
• Diversity and Inclusion Action Team, State
  Bar of Michigan
• Panelist, Commercial and Technology Panels,
  American Arbitration Association (AAA)
• Fellow, Chartered Institute of Arbitrators, UK
• Panelist, Asian International Arbitration Centre,
  Malaysia
• Fellow, Academy of Arbitration Avenues
  International, India
• Panelist, Professional Resolution Experts
   of Michigan
HONORS AND AWARDS
• Dean's list – University of South Wales, UK
• Awarded 'Corbett Spurin Memorial Prize' for
  outstanding achievement in Dispute Resolution
• Listed on Indian Lawyers 250
RECENT SPEAKING ENGAGEMENTS
• International Arbitration & Dispute Resolution
• A complete arbitration experience in the
  Domestic & International context
• Educating the new generation of practitioners      on International Arbitration
• Myth of Mediator Neutrality
• Microaggressions in Arbitration & the
  Psychology of Parties
• Immediate Recusal of arbitrators in
  International Arbitration
• Power Imbalances in Mediation
• Global Crisis & method to combat contractual
  loss
  Mediation – Knowing the essentials
• Arbitrability under the UNCITRAL
• International Arbitration and
  Institutional Arbitration
• Process and procedure of Arbitration
• Re-evaluating counsel ethics and disclosures in
  international arbitration
• Role of National Courts and Lex Fori
  in International Commercial Arbitration
• Keeping disputes out of court also possible in a
  virtual world
Search for other PREMI professionals
PREMi is a unique association of lawyer ADR professionals with unparalleled expertise in ADR processes, the substantive disciplines that underlay disputes, and the state and federal courts that hear them.  Our mediator/arbitrators are diverse in every respect: dispute resolution styles, legal and educational backgrounds,
race, gender, and geography.