PREMi - ADR Services
Please contact PREMi to work with an ADR professional to structure an option to serve your needs in these challenging times.
PREMi Professionals
What we do…courtroom litigation can be expensive in both dollars and time. That's why you need PREMi!
PREMi professionals have a breadth of subject matter knowledge across a number of industries and areas: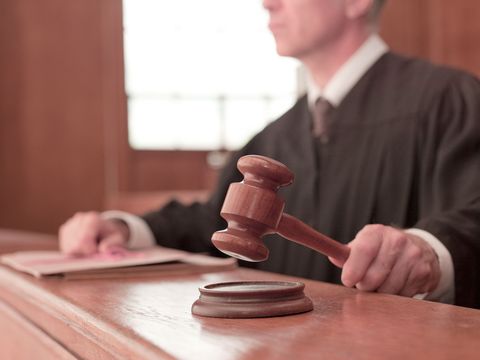 Mediation: For Lasting Resolutions
Why PREMi? PREMi's independent mediators have years of experience successfully helping parties settle a wide variety of disputes. Mediation allows the parties to shape their own resolutions, resulting in agreements that last.
What is mediation? A PREMi professional meets with the parties and acts as a neutral facilitator, using a variety of techniques to identify the underlying impediments to settlement and overcome impasse, leading to effective resolution.
What are the advantages of mediation? Mediation saves time and money, particularly if its occurs early in a case, and our expert mediators can maximize these savings by tailoring the process to party needs, including brainstorming outside the box solutions, narrowing discovery and disputed issues, and meeting separately with the parties or together.  Mediation is also confidential, unlike court proceedings.
What do mediators do? Our mediators will help the parties:
Gain a realistic view of the risks of litigation and the benefits of settlement;
Realize common goals;
Improve communication;
 Find solutions to move forward, instead of focusing on past faults; and
work toward a win-win solution for all parties.
Arbitration: A Streamlined Process to Reach a Decision
PREMi can customize an arbitration process to your unique case.  We are innate problem solvers with a full range of subject matter expertise, able to focus on the issues and facts in the case and determine the right process.  Arbitration offers a number of benefits depending on the nature and complexity of the case:
• Arbitration can be structured to minimize administrative costs
• The selection of the arbitrator (or panel of arbitrators) can be accomplished easily with limited resources
• The extent of necessary proofs can be reduced or minimized to avoid arbitration time and preparation
• Attorneys can determine their own rules of evidence and procedure, or develop a hybrid version from
existing administrative agencies' rules
• Attorneys also can establish their own discovery schedule, number of witnesses and how they wish to
present witness testimony
Med-Arb: An Adaptation to Conventional Arbitration
Med-Arb is a combination of both resolution processes – Mediation and Arbitration.  The parties agree in advance that they will first try to resolve the matter by mediation, and if they are not successful in resolving the dispute, then a PREMi Professional will make a binding decision through arbitration.
During the informal mediation portion of the process, the mediator uses a variety of techniques to resolve the matter, one of which may be to use private conferences with each party, called a caucus.  If mediation does produce a resolution, the mediator may issue an advisory opinion, which assists parties in identifying and clarifying issues.
The parties are now free to arbitrate the matter, and may wish to set up their own rules for handling rules of evidence and cross-examination of witnesses.  The parties have full control over designing an arbitration process that meets their needs, and if they desire, a PREMI Mediator may serve as an arbitrator in the same matter with their express written consent.
In addition to these services, PREMi professionals also help parties navigate the resolution process by means of Early Neutral Evaluation and by serving as Hearing Officers.
We invite you to learn more about our experience and successes in our Case Studies library, or you can contact William Weber, PREMi's Executive Director, to discuss your particular dispute resolution needs.