Finding a PREMi Resolution Specialist Near You…
PREMi  is an organization of dispute resolution experts who have numerous years experience in the various dispute resolution techniques.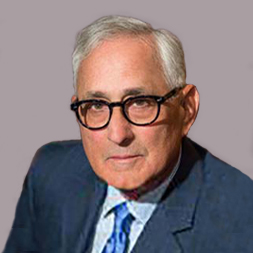 Mike Leib is a valued arbitrator and mediator, located in Southeast Michigan.  While he mediates and arbitrates cases primarily located in the Detroit Metropolitan area, he is able to service a much larger area through remote platforms.
He handles both non-administered and administered arbitrations and is a member of the American Arbitration Association Commercial Panel. His lengthy litigation background in diverse areas allows Mr. Leib to arbitrate and mediate business related disputes including insolvency, complex commercial, employment, professional liability, and real estate disputes. He is a Best Lawyer.
He has enjoyed his active participation in leadership roles with the State Bar of Michigan's ADR Section concerning the presentation of educational webinars and conferences and review of legislation, court rules, and ethical rules that affect ADR practitioners. As a result of his participation, Mr. Leib has been the recipient of several awards given by the ADR Section including the George Bashara Award and the Hero of ADR Award. He has also continued his involvement on the Debtor/Creditor Committee of the State Bar's Business Law Section, participating in the drafting of receivership court rules and legislation as well as co-authoring articles on receivership court rules and newly enacted receivership legislation.
"It is an honor to become a member of PREMi, a distinguished group that includes the best mediators and arbitrators, most of whom I have had the opportunity to know, observe, collaborate, and share ideas with," said Mr. Leib.
Search for other PREMI professionals
PREMi is a unique association of lawyer ADR professionals with unparalleled expertise in ADR processes, the substantive disciplines that underlay disputes, and the state and federal courts that hear them.  Our mediator/arbitrators are diverse in every respect: dispute resolution styles, legal and educational backgrounds,
race, gender, and geography.