Finding a PREMi Resolution Specialist Near You…
PREMi  is an organization of dispute resolution experts who have numerous years experience in the various dispute resolution techniques.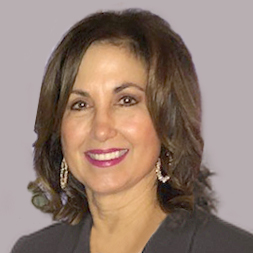 Laura A. Athens is an attorney, mediator, facilitator and arbitrator in Rochester Hills, Michigan, who has over 30 years of legal experience. Laura provides alternative dispute resolution (ADR) services in a variety of matters, including elementary and secondary education, higher education, university faculty grievance, employment, vocational rehabilitation, student discipline, eldercare, guardianship and disability rights cases. Laura currently serves as an arbitrator in automotive consumer and home warranty cases and previously served as a Hearing Officer in special education and vocational rehabilitation due process hearings.
As an Adjunct Professor at Wayne State University Law School, Laura taught education law, health law and bioethics. She also taught Legal Research and Writing at Washington University School of Law as a Visiting Assistant Professor.
Laura is an associate of Professional Resolution Experts of Michigan, LLC (PREMi) and has served on the State Bar of Michigan Alternative Dispute Resolution Council and as a former Chair of the Oakland County Bar Association ADR Committee. She is on the roster of DeMars & Associates, CAP Ford Motor, Porsche, RV and Home Construction Warranty Programs.
Laura has published numerous articles on arbitration, mediation, facilitation, education and employment law in the Michigan Bar Journal, Michigan Lawyers Weekly, Laches, Oakland County Legal News and ADR Quarterly. She frequently lectures and appears on cable TV programs regarding ADR and school-related topics.
Laura received her law degree from Washington University School of Law, her master's degree in social work from University of Wisconsin and her bachelor's degree in psychology, magna cum laude, from University of Michigan.
Personal Website/Email
Lathenslaw.com
Lathens@mi.rr.com
AREAS OF Practice
Education Law

University Faculty Grievance

Employment/Workplace Conflict
EDUCATION AND TRAINING
Washington University School of Law, J.D.

University of Wisconsin, M.S.S.W.

University of Michigan, B.A., Magna Cum Laude

Annual ICLE Advanced Negotiation and Dispute Resolution Institute – Speaker and Participant

Divorce Mediation Training, Mediation Training and Consultant Institute

Mediation Training, Oakland County Bar Association

Advanced Mediator Trainings:

Mediating Monetary Disputes

The Brain Science Behind Mediation

Conflict Coaching

Dialogue and Consensus Building & Mediating in the Public Arena

Med-Arb: The New Frontier in ADR

Restorative Justice Training

Conflict Resolution in the Schools Project

Inn of Court 1997-2003

Judicial Clerk, U.S. District Court of Eastern Missouri
BAR ADMISSIONS
Michigan

Missouri

U.S. District Court for the Eastern District of Michigan

U.S. District Court for the Western District of Michigan
PROFESSIONAL AFFILIATIONS
State Bar of Michigan

Oakland County Bar Association, Alternative Dispute Resolution Committee, Chair 2004-05

State Bar of Michigan, Alternative Dispute Resolution Council, 2007-13

Michigan Special Education Hearing Officer 1995-2006

Michigan Rehabilitation Services Hearing Officer 2002-08

Board of Social Work, Master's Social Worker, Clinical and Macro License

Judicial Law Clerk, United States District Court of Eastern Missouri 1987-89

Autism Alliance of Michigan Board Trustee

Adjunct Professor, Wayne State University Law School

Education Law, Health Law, and Bioethics 1993, 1994, 2001, 2003

Visiting Assistant Professor and Adjunct Professor, Washington University School of Law

Legal Research & Writing 1987-92
Publications
The Role of Restorative Practices in Effectively Addressing Gender Discrimination and Harassment in the Workplace,
Legal Daily News, January 2020
Facilitating Positive Change in the Workplace, Legal Daily News, November 2018
The New Emergency Seclusion and Restraint Statute and the Role of the Mediator, Legal Daily News, August 2017
Bullying and Harassment in the Schools:  The Prevalence, Parameters and Proactive Solutions, Laches, January 2016
Overcoming Reluctance to Engage in Mediation, Oakland County Legal News, March 2014
Confidentiality Does not Automatically Extend to Pre-Mediation Resolution Sessions, Laches, May 2010 
Creating Parameters for Arbitration, Laches, May 2009
Alternative Dispute Resolution in Special Education, Laches, May 2005
Special Protections for Students with Disabilities, Laches, March 2001
Search for other PREMI professionals
PREMi is a unique association of lawyer ADR professionals with unparalleled expertise in ADR processes, the substantive disciplines that underlay disputes, and the state and federal courts that hear them.  Our mediator/arbitrators are diverse in every respect: dispute resolution styles, legal and educational backgrounds,
race, gender, and geography.