PREMi
Member News
PREMi  is an organization of dispute resolution experts
who have numerous years experience in the various
dispute resolution techniques.
This Month's Featured Presentation from
ADR Annual Conference – February 1, 2023
This Month's Featured Presentation from
ADR Annual Conference – 

Several PREMi members recently presented at the
2022 ADR Annual Conference.

Look for these upcoming articles for December 2022, January and February 2023
Harshitha Ram
– Med-Arb-Is it an Exciting Useful Hybrid or Fraught with Peril

Toni Raheem, Earlene Baggett-Hayes, Mike Leib
– What can ADR practitioners do to promote Diversity and Inclusion
in the ADR profession?

Bob Wright and Lisa Taylor
– Promoting Your ADR Practice with Preparation

Lee Hornberger
– Michigan 2021-2022 Case Law Update

Marty Weisman
– Writing, Protecting and Correcting an Arbitration Award
This Month's Featured Presentation from
ADR Annual Conference
Enhancing Mediator Techniques with Internet Images
PRESS RELEASE
February 9, 2022
CONTACT
Martin Weisman
Executive Director
Professional Resolution Experts
of Michigan, LLC (PREMi)
premiadr.com
mweisman@wyrpc.com
(248) 882-2571
_____________________________________________
PREMi Continues to Grow with the Addition of Arbitrator and
Mediator Mike Leib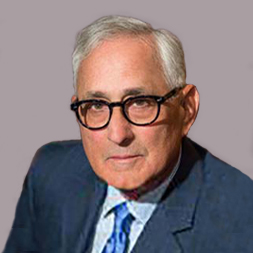 Renowned group of ADR professionals increases its depth of experience with the addition of recognized Michigan arbitrator and attorney.
DETROIT – Professional Resolution Experts of Michigan (PREMi), a group of renowned and respected alternative dispute resolution neutrals, is pleased to welcome Michael Leib to its ranks.
Mr. Leib is a valued arbitrator and mediator, located in Southeast Michigan. While he mediates and arbitrates cases primarily located in the Detroit Metropolitan area, he is able to service a much larger area through remote platforms.
He handles both non-administered and administered arbitrations and is a member of the American Arbitration Association Commercial Panel. His lengthy litigation background in diverse areas allows Mr. Leib to arbitrate and mediate business related disputes including insolvency, complex commercial, employment, professional liability, and real estate disputes. He is a Best Lawyer.
He has enjoyed his active participation in leadership roles with the State Bar of Michigan's ADR Section concerning the presentation of educational webinars and conferences and review of legislation, court rules, and ethical rules affecting ADR practitioners. As a result of his participation, Mr. Leib has been the recipient of several awards given by the ADR Section including the George Bashara Award and the Hero of ADR Award. He continues his service on the Debtor/Creditor Committee of the State Bar's Business Law Section, participating in the drafting of receivership court rules and legislation as well as co-authoring articles on receivership court rules and newly enacted receivership legislation.
"It is an honor to become a member of PREMi, a distinguished group that includes the best mediators and arbitrators, most of whom I have had the opportunity to know, observe, collaborate, and share ideas with," said Mr. Leib.
Professional Resolution Experts of Michigan, LLC (PREMi) is an association of legal professionals with numerous years of experience in dispute resolution and a large breadth of subject matter knowledge. PREMi's attorneys work with parties in conflict across Michigan and around the country, utilizing creative approaches and processes to achieve meaningful results. More information about PREMi can be found on its website: www.premiadr.com.
Search for other PREMI professionals
PREMi is a unique association of lawyer ADR professionals with unparalleled expertise in ADR processes, the substantive disciplines that underlay disputes, and the state and federal courts that hear them.  Our mediator/arbitrators are diverse in every respect: dispute resolution styles, legal and educational backgrounds,
race, gender, and geography.