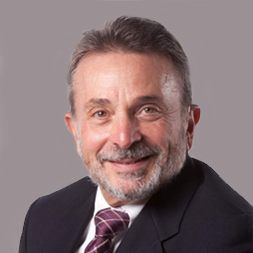 Martin Weisman
In 2013, the American Arbitration Association amended its Commercial Rules and in 2014 the Michigan Legislature adopted the Revised Uniform Arbitration Act ("MCLA 691.1681, et seq.). These two new sets of rules increased the efficiency of the arbitral process as well as enhancing the cost effectiveness of arbitration by empowering arbitrators to manage the process without fear of reversal. With the advent of these new rules, it has become more important for those who utilize the arbitration process to select arbitrators that fit the needs of the parties and the nature of the conflict. Oftentimes, the arbitration clause may designate certain factors that the arbitrator must possess, such as "an attorney with 10 years of experience in construction industry disputes". Notwithstanding this, there are several additional factors which advocates and parties should consider when making the decision as who will be their arbitrator or arbitrators.
Obviously, the overall reputation of an arbitrator is of significance. This becomes even more important if there is a single arbitrator or if the arbitrator to be selected will preside as the chairman of a three person panel. Apart from overall reputation and credibility, one should also consider an arbitrator's personality and temperament. An arbitrator who also is known as a mediator may be better equipped to influence a particular panel if a three person panel is used, while in other cases you may prefer a strong aggressive personality. An arbitrator's reputation as to whether or not they tend to "split the baby" or "call it as they see it" no matter who were the parties that appointed the arbitrator, will also be of great importance. A positive reputation doesn't necessarily equate to age seniority. The key is good judgment, legal acumen, and an appropriate judicial temperament, whether young or old.
Also a significant advantage can be had if you choose an arbitrator who had "topic specific expertise" similar to the nature of the dispute involved. For example, an arbitrator who has litigation experience in shareholder and partnership disputes may provide a significant advantage when presiding over a shareholder oppression dispute. An arbitrator who is experienced in oil, gas and/or electric or other utility industry disputes may be able to achieve a satisfactory result and avoid wasting time explaining basic industry concepts. In certain circumstances, particularly where the dispute involves a niche industry, it may be even more sensible to appoint an arbitrator with a particular professional expertise, i.e., an accountant in an accounting dispute, an engineer in a construction design issue.
Parties often select an arbitrator that share their cultural background hoping that the arbitrator will understand better the positions being presented. Where there are specific business cultures, the parties may have a greater need for the arbitrator to understand the culture. This becomes evident in those circumstances where a party articulates positions that are not easily reconcilable with the culture in which they are from. In either case, cultural background or understanding of the arbitrator may become important.
While each case is unique, if you can obtain facts to show how that potential arbitrator acted in prior cases either as counsel or as an arbitrator, that may also be helpful. For example, if the arbitrator has constantly ruled in favor of the employer or a contractor, you may not wish to have that person if you are representing an employee or homeowner in a dispute with their employer or contractor. If you can determine whether or not that arbitrator has sided more with one side or the other, it should affect your decision on whether or not to select that person as the arbitrator.
Finally, in what I believe is the most significant of all factors to consider in selecting an arbitrator, you should select an arbitrator who is known to have strong management skills. The biggest criticism of arbitrations is that oftentimes it becomes like regular court litigation and departs from its original approach as an efficient, cost effective, yet fair alternative to court proceedings. If you have selected a strong managerial arbitrator, those goals can be accomplished. The adoption of the Uniform Arbitration Act as well as the new AAA Commercial and Construction Rules assists the arbitrator in managing the process. However, if the process is not managed properly the process will become protracted, delayed and unnecessarily expensive. Therefore, you should try to determine if the candidates possess the needed managerial skills.
To identify a suitable arbitrator don't shy from asking for recommendations from colleagues. Word of mouth is still the primary method of recommending or compiling candidates. Ask for recommendations, review the curriculum vitaes posted on the American Arbitration Association, PREMi and/or the proposed arbitrator's websites. Utilize the Alternative Dispute Resolution Section State Bar of Michigan website and/or LinkedIn to request recommendations or information about potential arbitrators. While many of the considerations referred to above are very practical based, you should also consider the arbitrator's availability. Many of the more reputable arbitrators are the busiest and their calendars fill up quickly. This may become particularly important when a shift in the arbitration timetable may be required and you then find out that the arbitrator selected may not be available for rescheduled hearings for several months. Availability may also be considered as a tactical issue, since claimants are often more interested in having their case resolved quickly while some respondents are less incentivized for speed.
If you are able to utilize a selection process considering a broad range of factors, you will increase the likelihood that you can find an arbitrator that best fits your case strategy. Remember, an arbitration is only as good as its arbitrator(s) and you select the arbitrator(s).
 __________________________________
Martin C. Weisman is recognized as a Michigan "Super Lawyer" and Michigan "dBusiness Top Lawyer" and has served as a neutral, court or party appointed arbitrator and mediator, has written and lectured on numerous alternative dispute resolution and other topics. Mr. Weisman is the immediate Past Chair of the State Bar ADR Section, a member of PREMI, a member of the AAA Panels of Complex Commercial Neutral Arbitrators and Mediators, and the National Academy of Distinguished Neutrals.
__________________________________
This article originally appeared in the family of Detroit Legal News publications on January 29, 2016, and is being reprinted with permission from the publisher.